Preschool is a wondrous time in young children's lives. It's where they begin to gain independence, learn to make new friends, and explore and learn about the world around them. Wee Folk School is a loving, secure environment for young learners where our staff focuses on the well-rounded development of each child. We believe preschoolers learn best by trying new things and practicing new concepts through play. It's through play that children foster their creativity, natural curiosity, and a love of learning. Wee Folk School offers a "hands-on" environment that allows children to be an active participant in their preschool learning. Our bright and engaging classrooms are just the place to help young children begin a lifetime of learning and exploration. Learning centers within the classroom are where this begins and we offer the following opportunities for discovery:
Blocks
Dramatic play
Listening centers
Sand/Water play
Art
Library
Manipulatives, including puzzles, games, pegboards, lacing activities
Playdough table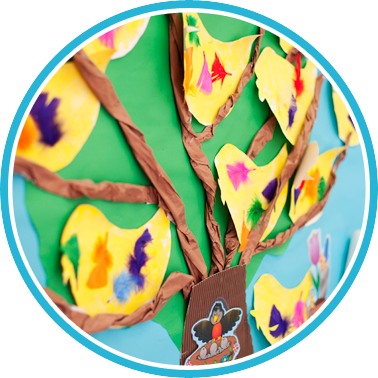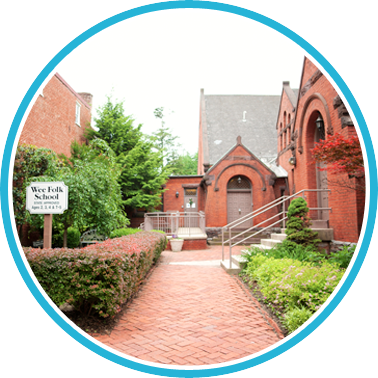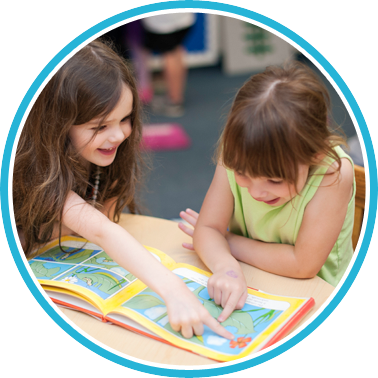 Our rich and varied curriculum focuses on building a strong foundation in the following areas:
Social and Emotional Developmentwork in groups, share, take turns, follow directions, and develop independence.
Language Developmentspeak clearly, build vocabulary, ask questions, and carry on a conversation.
Language Artsdevelop the building blocks for reading, recognize letters, rhyming words, and enjoy story time.
Mathematics recognize numbers, recognize and name shapes, count and compare number of objects, learn about simple graphing.
Sciencelearn about seasons and weather, plants and animals, space, and water
Social Studies focus of the child's feelings, emotions, family, and community
Physical Development develop gross motor skills and coordination through outdoor play and develop fine motor skills through learning centers.
The Arts exposure to a variety of music and basic instruments, singing, and creation of expressive art projects.
Weekly Chapel and Music provides an integral and special part to the Wee Folk School day.